Créer un périphérique Windows To Go 10 !
Date of publication

11/21/2014
No comments
Grand fan de Windows To Go, je me suis lancé dans la préparation d'un disque externe avec Windows 10. Dans un élan de folie, j'ai voulu tenter l'opération à partir de mon Windows 8.1 Enterprise.
Bonne surprise, ça marche. Cela fait maintenant une semaine que j'utilise la Technical Preview Enterprise à partir d'un support Windows To Go.
Le déploiement a suivi les étapes classiques d'une installation Windows To Go à partir d'un PC Windows 8.1.
Il faut ouvrir son panneau de configuration. Utiliser le raccourci Windows To Go.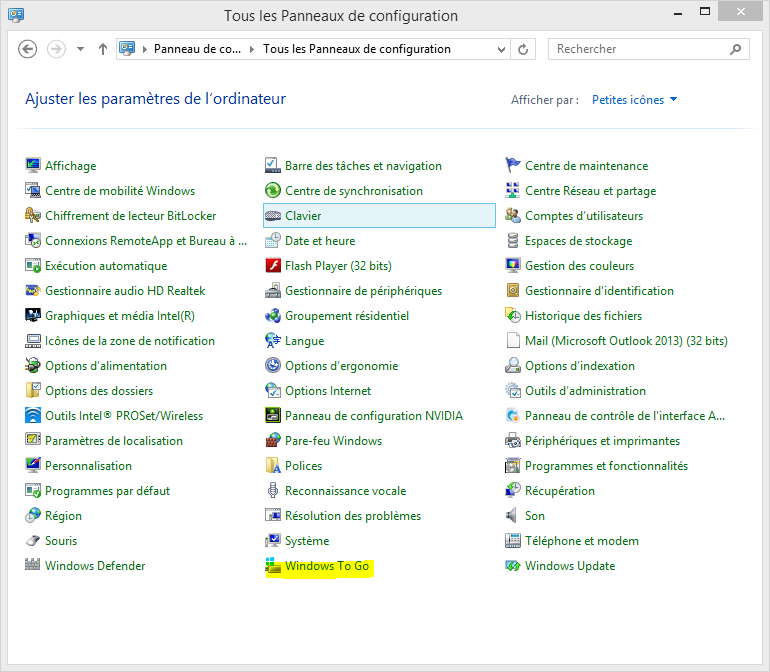 On sélectionne sa clé USB ou son disque externe.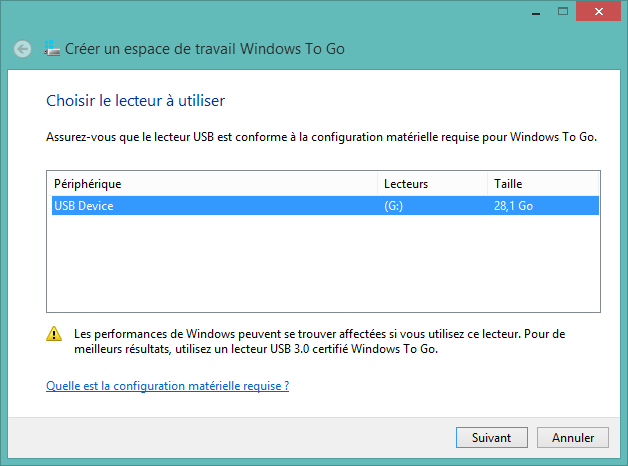 On ajoute le chemin vers le disque (ici, j'ai monté l'iso sur F:\)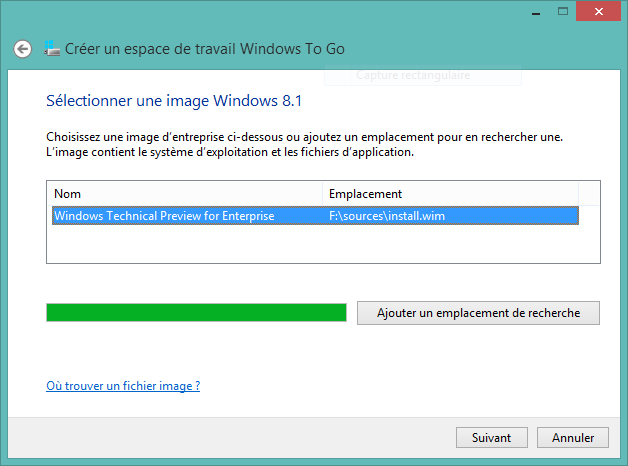 On fait suivant (hors mis si on veut tester BitLocker)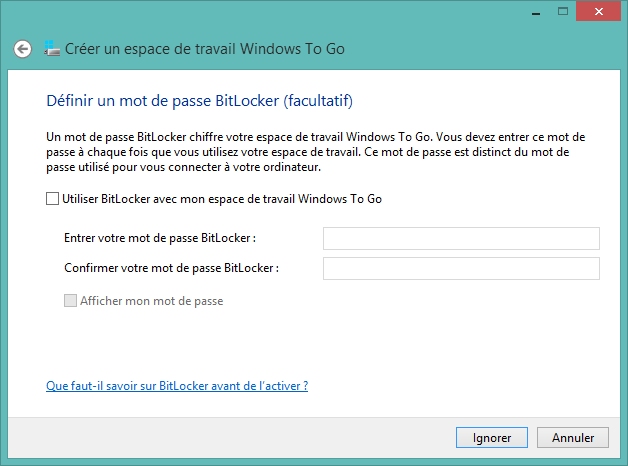 Et c'est parti
Ensuite il faut patienter
La dernière boite de dialogue propose de rebooter. On peut la fermer sans apporter de modification a sa machine et utiliser le disque.
Testé et approuvé ;)