[TechDays] Envie de gagner un livre sur Windows 8!
Date of publication

2/12/2013
No comments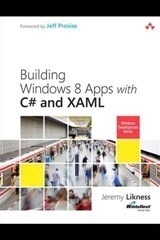 Les Techdays vont être lancés dans quelques heures. Comme les années précédentes, j'y serai dans le cadre du programme ATE. Si vous avez des questions, c'est donc le moment d'en profiter ;)
Pour les plus chanceux, sachez que j'ai à offrir 8 exemplaires de l'excellent livre "Building Windows 8 Apps with C# and XAML" de jérémy Likness à offrir. Si vous avez un projet de deve Windows 8, venez m'en parler (j'offre les livres pour soutenir les projets les plus intéressants).