Les pièges de l'installation de Visual Studio 2017
Date of publication

3/24/2017
No comments
L'installation de Visual Studio 2017 est clairement en rupture avec le passé. Ceci est une bonne chose. Fini les heures interminables passées à patienter lors de l'installation.
Au final, Visual Studio est plus rapide à s'installer, puis à se lancer.
Oui, mais certains sont déçus de ce nouvel IDE qui retirerait tant de fonctionnalités. Il n'y aurait pas d'exportateur de classe, pas de Linq To SQL, pas d'outils pour Entity Framework….
… Vraiment ? Microsoft aurait osé nous retirer tout cela ?....
Bien sûr que non, les fonctionnalités sont bien présentes, il suffit juste de les installer.
Pour ne pas se rater, lors de l'installation, on peut commencer par regarder di côté droit de l'installer. Dans la section « Résumé »
Pour chaque élément sélectionné comme « Charge de travail », on peut choisir d'ajouter des fonctionnalités. Toutes ne sont pas cochées à défaut.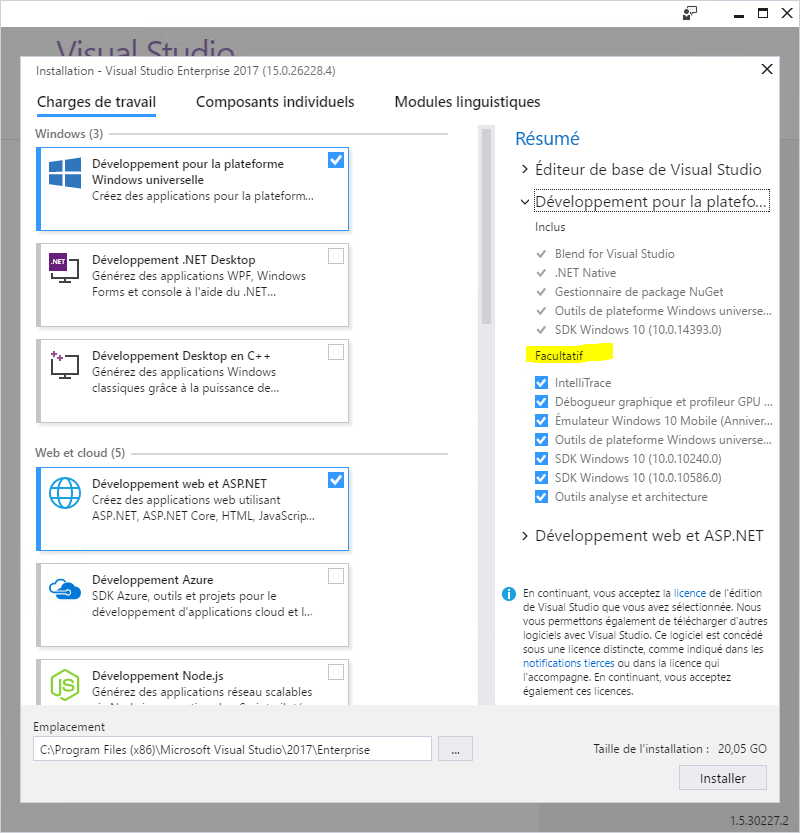 On peut par exemple retrouver le concepteur de classes qui manque tant à certain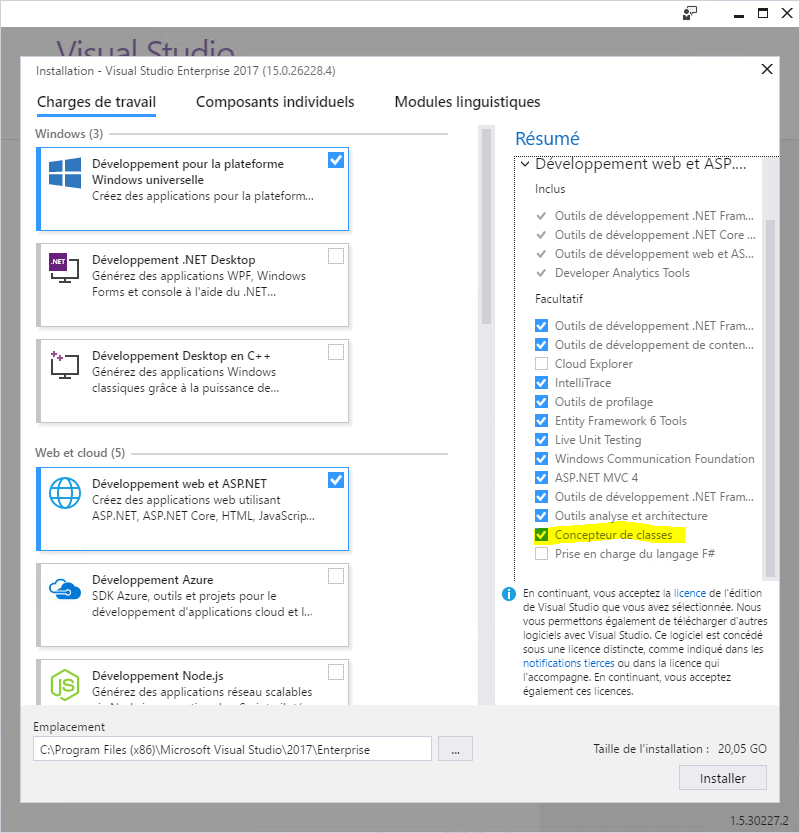 L'onglet « Composant individuel » (qui est passé inaperçu pour beaucoup de monde). En cherchant bien, on retrouve Linq To SQL.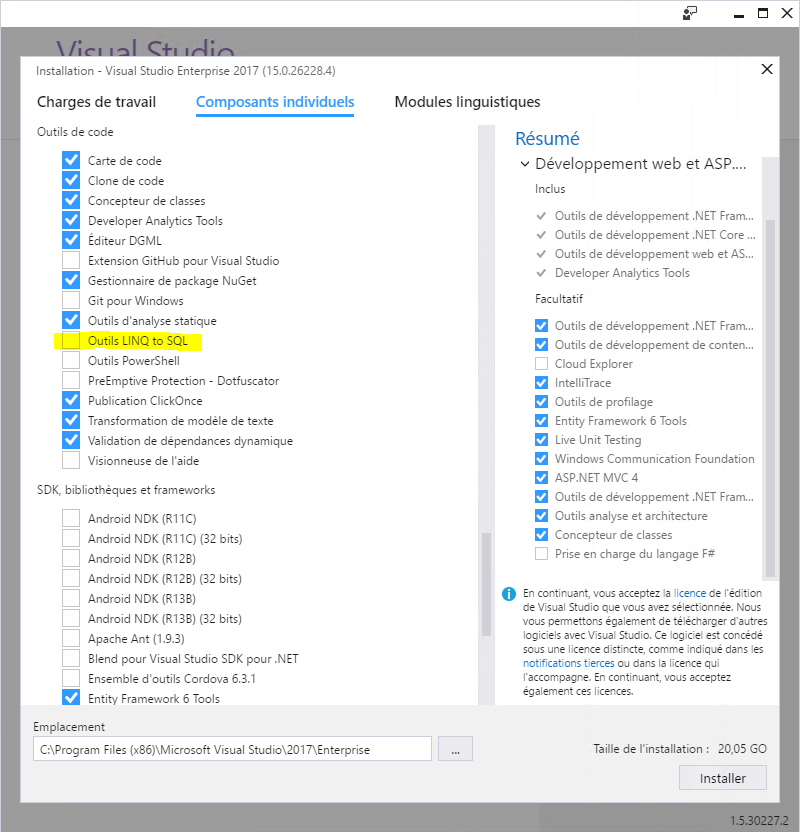 Et pour finir sur un gros Troll : Oui, ils ont même gardé Workflow Foundation