Impossible de cibler Windows 10 October Update avec UWP ?
Date of publication

10/9/2018
No comments
Comme pour chaque version de Windows 10, l'October Update (alias 1809) arrive avec un nouveau SDK. Ce SDK permet de cibler la dernière version de Windows 10 pour vos applications UWP. Si votre Visual Studio 2017 ne vous permet pas de cibler celle-ci, c'est certainement qu'il n'est pas installé.
Si vous lancez Visual Studio Installer, il est possible que vous ne trouviez pas le dernier SDK. Il y a actuellement petite erreur. Ce SDK n'est pas bien classé et ne respecte pas les conventions de nommage des précédentes versions.
Le nouveau SDK se trouve dans une section « SDKs , libraries, and frameworks ». Il s'agit certainement d'une erreur de localisation.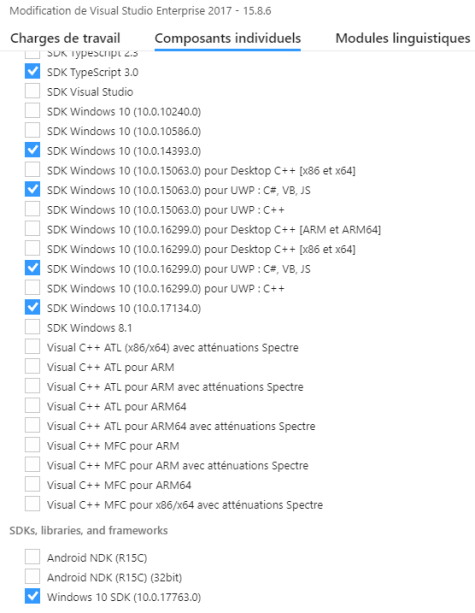 Pour installer ce SDK, il faut con cocher la case « Windows 10 SDK (10.0.17763.0) ».
Le ciblage est alors possible.