Périphérique Windows to Go en environnements virtuels (2/4 VMWare)
Date of publication

11/22/2015
No comments
Cet article s'inscrit dans la continuité de :
La configuration d'une VM VMWare Player utilisable avec Windows to go, n'est pas très différente de celle d'une VM normale :
Créer une VM
Retirer tous ses disques virtuels.
Brancher le périphérique Windows To Go à l'hôte.
Ajouter un disque virtuel pointant vers notre périphérique Windows To Go.
Pour ajouter notre périphérique, on passe par les paramètres de la VM et on demande à ajouter un disque dur.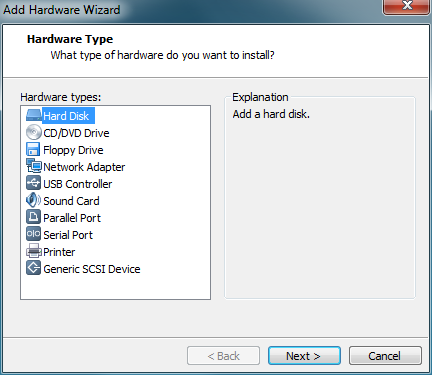 On choisit le type SCSI
On choisit ensuite d'utiliser un disque physique (ce sera notre périphérique USB qui contient le Windows To go)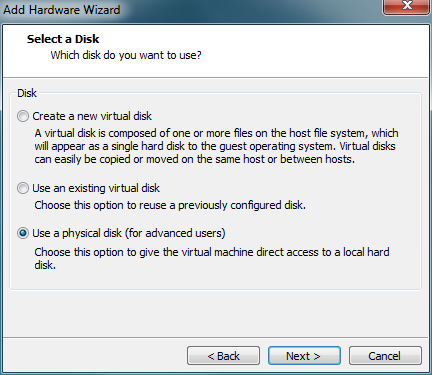 Notre périphérique devrait apparaitre dans la liste déroulante. On le sélectionne et on conserve l'option « Utiliser le disque entier »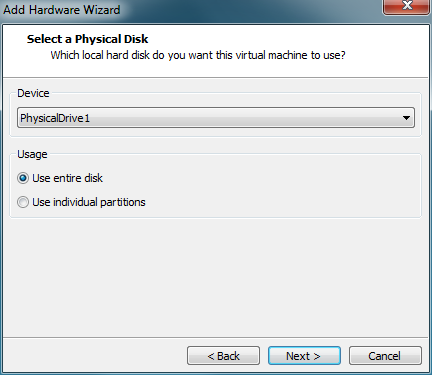 On laisse VMWare créer un fichier vmdk. Ce fichier résidera sur l'hôte. Il contiendra le nécessaire pour que VMWare fasse lien entre notre périphérique physique et la VM.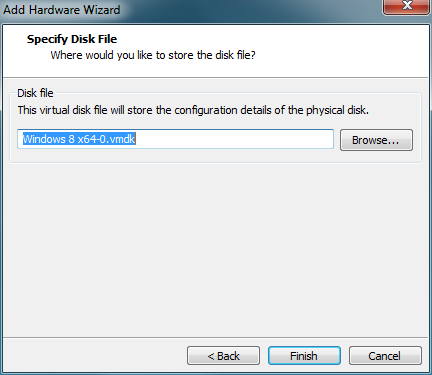 On peut ensuite lancer sa VM. Celle-ci bootera alors sur notre périphérique Windows To go.